The Bowen Technique
What is Bowen?
When I first had Bowen myself I experienced powerful sensations of energy opening up along my spine and peeling away upwards and outwards. I was hooked! I wanted to know more, no, in fact I wanted to train in this powerful, physical therapy to add it to the energy-healings I currently provide.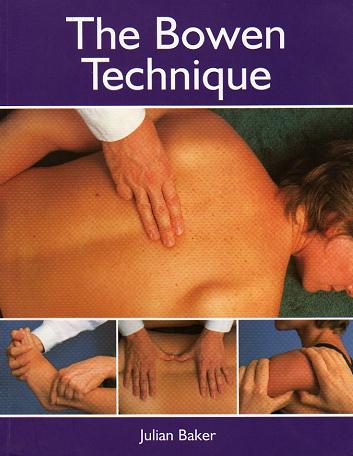 Created by therapist Tom Bowen in Australia, its great healing potential is now available through trained practitioners worldwide. Julian Baker's book explains that it is a remedial therapy and is "a 'hands-off, hands-on' treatment. The therapist [uses their] thumbs or fingers on certain points around the body, making rolling type moves over the soft tissue - muscle, tendon, ligament - and in between each set of moves, leaves the room to allow a response to take effect. ... The moves are gentle and the client should experience little or no discomfort during a treatment, although there will be certain areas which might be sore or sensative....
The treatment can be performed through light clothing, although......many therapists continue to prefer working directly on the skin. "
Can you tell me more?
Let me direct you to the website of the Bowen Therapist's European Register (BTER). The home page explains that:
"The Bowen Technique is a gentle remedial therapy which stimulates the body to rebalance itself and promotes healing, pain relief and recovery of energy. Treatment using the Bowen Technique aims to support and boost the natural healing capabilities of the body. Bowen therapists believe that the body has the ability to adjust, adapt and heal itself.
Common conditions that are treated by Bowen therapists include: Back pain, neck pain, headaches, restricted shoulder, tennis/golfers elbow, carpal tunnel syndrome, respiratory problems, hayfever, kidney problems, high blood pressure, arthritis and knee pain. Bowen Therapy can also be used for stress management, fatigue and sleep problems."
More information is found on the website, just follow the link above. After reading the linked page, use the pull-down 'Bowen Therapy' menu, to explore 'What Bowen helps', Fact sheet', 'Research', and 'Articles'.
Get even more information from the European College of Bowen Studies, where I studied the technique. Again, use the top pull-down menu under 'Bowen Technique', to access even more data including 'What does it treat?', 'FAQs', Case Histories', and a 'Photo gallery' which shows some of the moves you might receive.
How long is a session and what does it cost?
A session usually lasts about an hour, though some sessions may be longer, and some shorter. However the first session will be longer as I will need to take a detailed case history, so that I will best know how to treat you. Please wear light, loose clothing, eg a T-shirt, short-sleeved blouse and lightweight cotton trousers. Even better would be wearing shorts. Please, no jeans or heavy trousers!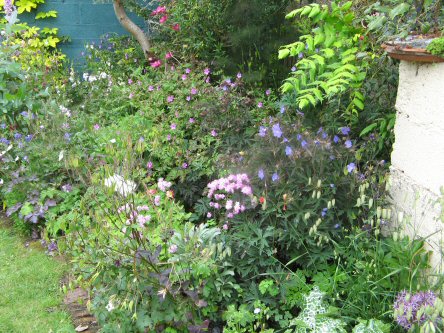 Sessions usually are at my home, in Gorseinon, Swansea. Touchwood Therapies' healing room is on the ground floor. Ring me on 01792-522443 or e-mail me for an appointment.

If you are unable or unwilling to travel, I may be able to come to you.

There is a surcharge for this home service to compensate for my travel costs and time. Bowen is also eminently suitable for

party-plan sessions.

My charge is between £20 and £30 per session. What you pay within this bracket depends on your income, Guidance: people on benefits pay £20, if you're in a well paid job you'd be expected to pay the whole £30. Bowen is unusual, in that two people may be treated at the same time....making use of the 'hands-off' time when your body is accepting the moves and any energy changes that take place. I am willing to treat two people, and can offer savings to each of you. Two people will cost £30-£45 for the session (ie, the second person is half-price). To maintain confidentiality, you may choose for me to take your case history be phone, before the session, as well as any follow-up details about how well the treatment has worked.

You may pay by cash, or cheque (preferred), making the cheque payable to 'Touchwood'.

The 3 W's

The 3 W's? Yes: Water, walk and a week! After a Bowen session it is recommended you drink plenty of WATER (at least 1-2 more pints that day, ideally 2 litres daily). Hint: keep a glass of water close to you... several dotted around the house if you work in different rooms... if it's there you will sip it! Whilst kettle boils pour some water and drink. What's your best tip?To encourage looseness after a session, just do a little WALKING every 30-40 minutes. eg get up and walk around your chair or go and put the kettle on! And the final W: If you need another treatment I'll see you ideally in a WEEK ...well, 5-10 days.

I trust you will find Touchwood complementary therapy sessions useful. Change needs your help too, and these sessions should support you through the processes. You are in control at all times, you will not be expected to do anything you don't want to. Data protection all information is treated in the strictest confidence. Complementary therapy does not replace medical attention, so see your doctor when needed. Although individual experiences vary, sometimes you may experience a strong emotional (or other) reaction. Afterwards, be gentle with yourself, and drink plenty of water. Please free to contact me if you need reassurance or support.

PARTY-PLAN : Group Bowen Therapy Sessions

Because Bowen Therapy involves doing a few moves, then waiting for your body to make any adjustment, I can work on more than one person at a time in-between the moves. Therefore, I also offer FULL Bowen treatments to small groups of people on a party-plan basis. For example, for 6 people it is £15 each (within about a half-hour's radius for driving for me). The host/hostess would need a home where the 6 people could all lie on the floor (on sleeping bags etc), with a bit of room between so I can work from each side. It could be in different rooms, but, please, on the same floor level!

Actual cost will depend to some extent on the distance I need to travel to you, the price quoted is for Swansea.