Intuitive healing
And divine wisdom
I am a clairvoyant medium and a spiritual healer. My special gift is my ability to access your spiritual level ……the level where 'blockages' are seen which have created (or may create) ill-health or dis-ease in the body. I am able to work with you to heal energetically, and so help the physical body and the intellectual mind. Alongside the energy work, I will be channelling divine wisdom about issues in your life that have direct bearing on your health. It is this divine wisdom that will help you more easily bear your burdens, appreciate the meaning of certain events or happenings in your life, and perceive the greater picture. For, no matter what happens, all is perfect in a greater sense, and it is this re-attuning into the spiritual aspect that best helps create meaning in our life. It also provides the forward thrust to carry on through bleak times as well as enjoy to the full the sunniest aspects of our life and creativity.
"Thank you so much for the healing, I never knew it could work so well by phone!" "I was in a terrible state. You came at the right time." "It helped me understand what I was going through and that helped enormously" "It was a genuinely lovely experience to speak to you" "How much I needed your help I can't tell you" "You've made such a difference" "Thank you cannot say enough" "Your kindness has really touched my heart"
Dear Carrie, Thank you very much for my session. It's the first time I had experienced a reading and I felt open right from the start, which was due to your kind and caring presence. Thank you from the bottom of my heart, it was a lovely experience and one I would feel happy to repeat. Lots of love, Vivienne Vivienne Mee, March 2006. www.viviennemee.comLeadership, vision and transformation
Find more testimonials at the bottom of this page.

I am a member of the Fellowship of Healers
Here I answer some common questions:
What happens at a personal session?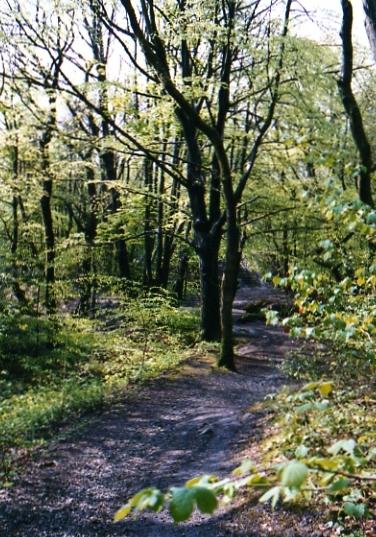 Typically, whilst we are both seated, I start by scanning your body from a distance using my outstretched hand. I will tell you what I 'see' in your spiritual (or energy) body. This is often perceived metaphorically. Some examples may help explain better, and they are given below. Most clients readily relate to what I perceive (I usually have no idea of what the actual trauma or issue is, only the effect). Sooner or later I discover what needs to be done with the blockage and, with your agreement and permission, I work with you to move or remove it. This is where I'll often use flower essences, as they are powerful allies used in the aura or elsewhere, helping to move energy and release things.
During and following this energy-work, divine wisdom is being channelled. As a medium, I not only 'see' but also 'hear' spirit guides and angels, and am able to speak their words to you. The wisdom they impart is specific to your own circumstances, yet also has meaning for everyone, because the divine truths they speak resonate deeply in heart and soul. This is where you will find a new way of understanding some of the issues in your life, as well as being offered ways of coping or of helping yourself. As well as being reminded of profound spiritual truths, I learn new wisdom myself at every sitting. Believe me, often the wisdom is very different to what I, as an individual, might suggest to you!
What do you mean by metaphorical blockages?
Here are some examples:
Julia was 'seen' to have great spiky collars on both knees (looking rather like the Statue of Liberty's crown), and she agreed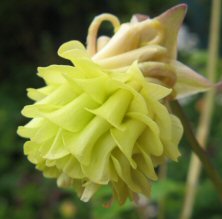 that she seemed to be prevented from going forward in her life - that she always seemed to be tripping herself up. She agreed to me removing the blockages, but as I did so my hair got caught….a terrific example of how such 'blockages' were working: I was really pleased when I could release them totally!
Jeremy had been in a car accident and was 'seen' as if his head was out of line with his body…it looked like it was over the right shoulder instead of the neck. The channelled wisdom explained at length how the accident was a way that the universe could 'speak' to him about the need to 'realign' his life. When Jeremy was able to follow his heart he would be doing the very best things possible.
Suzanna was 'seen' as having earplugs in both ears and agreed that there were things happening around her currently that she 'didn't want to hear'. Divine wisdom was able to offer useful ways of coping with what was happening, without the issue itself being discussed. In fact it is usual for me to have no knowledge of what trauma or issue actually created the energy block, it is enough that you understand, which is what people usually do, sooner or later……
With Diane, a pebble was 'seen' in the solar plexus, as if something had had to be 'swallowed down' in order to cope, leaving the heart vulnerable. Diane couldn't think what it could be…until more information came through and she realised it was a past trauma that she thought she had 'worked on' and released already. Again, total release was then possible.
Whilst I may work with you to remove the blockage (using my hands, energy-healing and flower essences), sometimes all that's needed is speaking about it: to know what's happened or happening, so by moving something from the subconscious to the conscious it can be dealt with and discarded or moved through.
May I ask questions?
B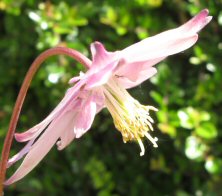 y all means ask questions. Usually I channel wise answers, in fact usually before you've had time to ask the question, I already have the answer! But sometimes things go 'blank' for me (as if it's not really relevant). If answers happen, it is very powerful to have your questions and concerns answered in this way. Whilst you may have certain expectations about the session, also please keep an open mind and allow the process to unfold. I have total faith that spirit knows best what needs to be worked on at that particular moment. Also, ask questions to clarify your understanding of what is being said, and feel free to ask appropriate questions at relevant times, it's the best way to get divine help for things that are close to your heart. If in doubt, do please ask your question, the 'worst' that can happen is that spirit stay silent on the subject. Don't forget pen and paper to write down the answers.
Also please let me know if you cannot understand the issue that I am channelling information about (that'll mean that both of us don't know, because I never know the details of your problems myself). And if at any time what I say doesn't seem to come from a position of wisdom and love, please say so. To me, it always seems wise, but I'm trying to 'translate' rapidly relayed feelings, thoughts and visualisations and sometimes the words I put around all those things may have lost the meaning that I can perceive but have failed to impart correctly!
What is channelling, and what sort of things are said?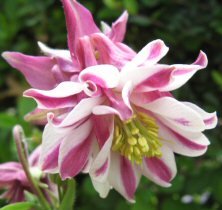 I am a clairvoyant (I 'see' images), clairaudient (I 'hear' thoughts) and clairsentient (I 'feel' and 'sense' things) medium. Often there is just a feeling of 'knowingness'. That means I'm receiving a 'download' of thoughts, feelings sensations, ideas and visions and trying to decipher it, translate it and put it into words. I believe messages are from the spiritual dimension, from guides and angels (instead, some people understand them as messages from within our own spirit, soul, or our psyche). Guides' and angels' view on life has a different perspective to ours. We get very tied down with emotional and mental reactions to what happens to us in the present, spirit see things from a wider, and much kinder and more generous perspective. The words are beautifully wise, sometimes humorous, and always pertinent and loving. Spirit seeks to re-empower you by helping you to understand the spiritual perspective of what happens in your life, and their words usually resonate deeply as a known but forgotten chord within you. Let them play the music of your soul and awaken you to your true desires and needs!
What should I bring?
Bring yourself! A pen and paper to make notes, so ensuring that the wisdom is there to refer to back to in 'real life'. You could bring a small bottle of water, so that if I am led to giving you any of the Touchwood Flower Essences™ as part of the treatment, they can go into the water for you to sip over the following 10 hours or so.
Bring an open mind, a willingness to listen, and a desire to help yourself to understand, to heal and to move on. You may also find a sense of humour useful!
intuitive healing, clairvoyance or counselling: How do I choose?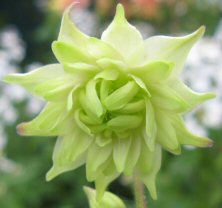 Thankfully
you don't have to
. Although we start out with one or other in mind, each session naturally unfolds and dev
elops in whatever way is needed. Typically, with all three types of sessions I make the link with you by scanning your energy body or aura clairvoyantly...including during phone sessions. I then start to speak and will be channelling thoughts, feelings, emotions as well as images at that time. I believe all channelled work is healing, although some times I will work directly (either at the energy body level or doing deeper tissue work) to move blockages seen at the energy level, other times just speaking of something is enough to get things moving, so just the moving from the subconscious to the conscious may let it fade or allow it to be dealt with in another way. The counselling takes place when you and I have a more two-way conversation and you ask questions in order to clarify, help and develop. Each session will therefore be unique to your needs at the time, and will unfold as needed. It's great if you 'know' what you want, otherwise just book a 'session' with me and leave it to spirit!
How long is a session and what does it cost?
A session usually lasts 40-45 minutes minimum. There will be channelled wisdom, and usually energy healing as described above. The guides (or angels) speak through me, and you may ask relevant questions at appropriate times. I may also use my flower essences if I am led to do so.
You may spend most of the time sitting for the wisdom or healing, in other sessions there will be a greater amount of spiritual healing (energy healing) given and you may be invited to lay down on the healing couch when this happens...it's easier to relax and enjoy the session that way. This energy healing is likely to be a mix of 'hands on' energy healing; movement of my hands above the body (in the energy body or aura); and deeper tissue work: whatever is necessary. Some people only want the physical-body work, ie laying on the couch to receive energy healing and deeper tissue work, as necessary, and that's fine, you are in control at all times.
Beautiful Clyne Valley Woods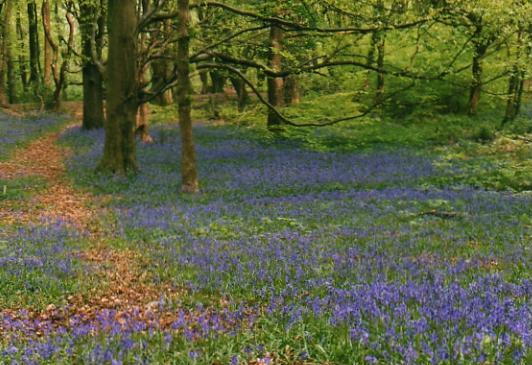 Sessions usually are at my home, in Gorseinon, Swansea. Touchwood Therapies' healing room is on the ground floor. Ring me on 01792-522443 or e-mail me for an appointment.
If you are unable to travel, I may be able to come to you, please ask for details, or see the information below on telephone sessions. There are also Party-Plan opportunities.
My charge is between £25 and £35 per session (for the 40-45 minutes, but up to 1 hour). What you pay within this bracket is your own choice, depending on income, time taken, and usefulness of the session. Guidance: people on benefits would not be expected to pay over £25 even if we went on for the full hour. If you're in a well paid job and had a full hour, you'd be expected to pay the whole £35, but you may decide to pay more if you are particularly pleased with the session.
You may pay by cash, or cheque (preferred), making the cheque payable to 'Touchwood'.
Telephone sessions
Yes, personal sessions work well over the phone as well as in person. I also work for a national psychic line, and so am well used to channelling in this way. Timings and costs are the same as above, you may pay by postal order or cheque, or card online through the secure Paypal site.
I will pay for the call to your UK landline, so that you don't pay the phone call charge on top of the session fee.
I am also on Skype, (where your computer and internet is used to connect for free 'phone' calls). Contact me for details.
Tel Number: 01792 522443. From outside the UK use: +(44) 1792 522443 Here the plus sign signifies whatever code is needed locally in order to get an international dial tone, and 44 is the international dialling code for the UK.
Non-UK
I only speak English.
You may pay in £ sterling in any way, including your Paypal account. I can also take payment by most credit or debit cards, converted from most major currencies through Paypal without you needing a Paypal account.
Save telephone call costs if you are on Skype as you can contact me free through your computer.
From outside the UK use: +(44) 1792 522443 Here the plus sign signifies whatever code is needed locally in order to get an international dial tone, and 44 is the international dialling code for the UK.
How to pay for your healing session
Personal sessions: if you see Carrie face-to-face then you may pay in cash.
Phone (or Skype) sessions may be paid by direct bank transfer.
More testimonials
"Carrie has on several occasions channelled and helped me with many of my problems. It was I who told her that she must share her special gift with everyone. And it has at last come to pass. She shows remarkable clarity and she certainly is a channel for good in the world. She really shines through and will be a help wherever she goes and with whomever she meets. She is truly a beacon of light. I would thoroughly recommend her expertise and gentle ways." Heather Greenwald, Swansea.
"I am rather sceptical about 'readings' but was dumbfounded with the accuracy of Carrie's reading of my situation and her suggested solution. I would definitely recommend Carrie's gift of channelling" Olivia Woods, at School for The Work
"I had never been to a healer who worked in this way before, but Carrie's warm, positive and good-humoured personality convinced me to give it a try. Carrie worked in two ways with me. Firstly she scanned my aura to reveal areas of blockage (in some cases familiar to me but in other cases quite unconscious), which she sensitively removed, with my co-operation. Concurrently she spoke about what she was seeing and feeling, and gave time for me to make connections, and (in my case) release some emotions that were needing to be voiced. As the session progressed she moved more to giving me counsel and finding answers for my questions. It was quite wonderful and uplifting to hear messages that felt very specific to me, even tho' Carrie didn't necessarily know the meaning of the information she was channelling. The whole session ended with the gift of some drops of Bach Flower Remedies, intuitively chosen, which helped to continue the sense of being carried and guided over the whole of the next day. It was a special time, quite cathartic and surprising. It is hard to know what exactly has lifted or changed, but I definitely felt seen and heard. Carrie has extremely sensitive perception, and a gift for describing things in ways that are easy to understand. On top of that she is full of wonder for the work she is doing, which she positively radiates!" Jackie Singer
Thank you very much for your inspirational words today, it is amazing how much information you uncovered for me. I feel much brighter this afternoon and the sun is shining! I realise that it will take me a while to work through these emotional issues, but at least I know what they are now. Thank you again for using your gift to help me. I am so grateful to my friend for putting me in touch with you. Cheque for £35 enclosed, well worth it.
Thanks Carrie, It was indeed an uplifting session and I do feel the shift in the flow of energy in my body, especially my head and jaws. I look forward to speaking with you again in the future and to gain insights from you channelled wisdom. May God bless you abundantly. Thanks & regards, Sunil
Thank you for a wonderfully healing session Carrie, and such a generous amount of your valuable time in return for so little. I feel fresher, brighter and cleansed and a much clearer connection to spirit. Thank you. Blessings, Alex

I trust you will find Touchwood complementary therapy sessions useful. Change needs your help too, and these sessions should support you through the processes. You are in control at all times, you will not be expected to do anything you don't want to. Data protection all information is treated in the strictest confidence. Complementary therapy does not replace medical attention, so see your doctor when needed. Although individual experiences vary, sometimes you may experience a strong emotional (or other) reaction. Afterwards, be gentle with yourself, and drink plenty of water. Please free to contact me if you need reassurance or support.